About Theresa
President
My mortgage practice is dedicated to serving homeowners 55 years of age and older, who are entering retirement or are in retirement and educating them on how they can prudently incorporate their hard-earned home equity, which is otherwise just sitting idle, and have it work for them as a financial tool in safeguarding & enhancing retirement planning and long-term care.
I have been in the residential mortgage industry for over 20 years and have never been more excited about focusing on my role as a Retirement Mortgage Specialist and offering the benefits a modern reverse mortgage can bring to homeowners planning for retirement! I have helped more than 5,000 families find their ideal mortgage solution. I take my fiduciary responsibility seriously and put my client's interests first in matching them with the program that best fits their overall dreams & financial goals in retirement. I am committed to a high level of customer service with total transparency and communication throughout the process.
As a Licensed Mortgage Loan Originator issued by The Florida State Office of Financial Regulation. I'm proud to serve on the Board of the Financial Planning Association as President of the South Florida Chapter, President-Elect for the State Council, and Director for the National Advisory Council. I hold memberships in the Florida Association of Mortgage Professionals, the Palm Beach County Estate Planning Council, and the Florida BAR Association, Family Law Section.
Giving back to the community is important to me. I serve on the Advisory Board of Impact the Palm Beaches, a philanthropic organization that gives $100,000 grants to nonprofits in Central & Northern Palm Beach Co.
Partnering with you as your trusted advisor for your retirement mortgage planning will be my honor. For a complimentary consultation, contact me at 415-271-7891 or theresa@theresavalinotti.com, and visit www.truestmortgagelending.com 
My husband and I enjoy living in Florida where the skies are beautiful, and the weather is conducive to playing golf year-round. I'm up early in the morning for a run and I spend as much time as I can outdoors.
Contact Theresa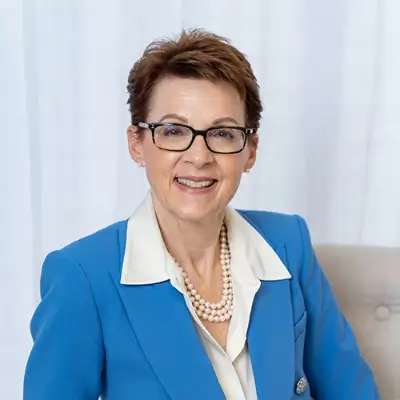 Theresa Valinotti
President
NMLS# 1723506
theresa@theresavalinotti.com